DJI Phantom 4 RTK - cartography of a new generation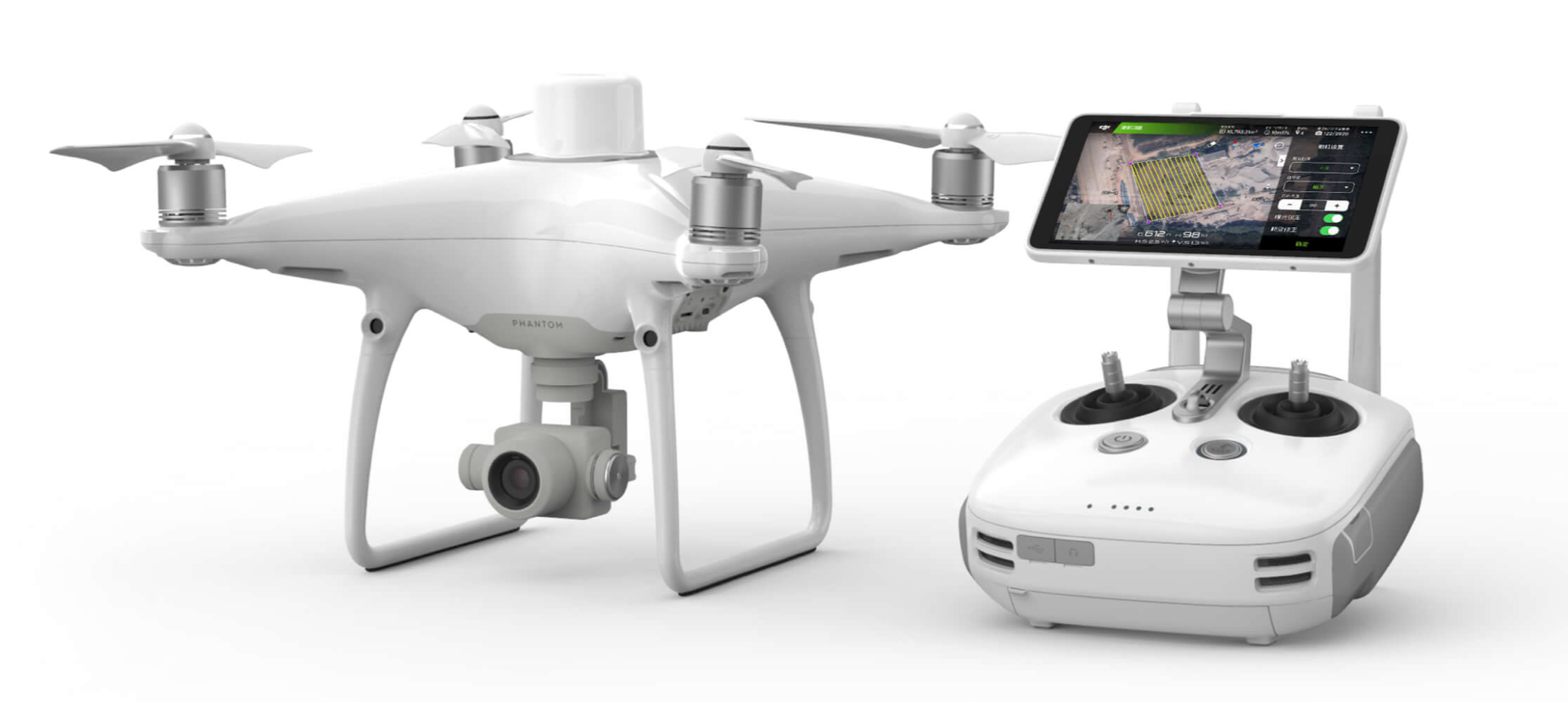 Finally, already proven as a reliable and unpretentious drone - DJI Phantom 4 Pro truly moved into a professional league. If earlier this copter was more likely a tool for amateurs or semi-professionals, now with RTK support - DJI Phantom 4 Pro small organizations received a powerful, but at the same time compact and inexpensive tool for conducting high-precision mapping. Today it is the most compact and accurate drone for cartography and geodesy.
Now, like the older model DJI Matrice 210 RTK and DJI Phantom 4 RTK, it is able to navigate and position with a centimeter accuracy, and also has a powerful image processing system. All this together makes the mapping process easier, more efficient and cheaper.
Positioning accurate to centimeter
The improved Phantom 4 Pro has an RTK module that provides incomparably higher positioning accuracy with a minimum absolute error of image metadata.
Previously, it was necessary to set up to 40 route points per square kilometer, as a result, the shooting could take several hours, but the new DJI Phantom 4 RTK is endowed with a built-in navigation and positioning system accurate to the centimeter, as well as a powerful image processing system.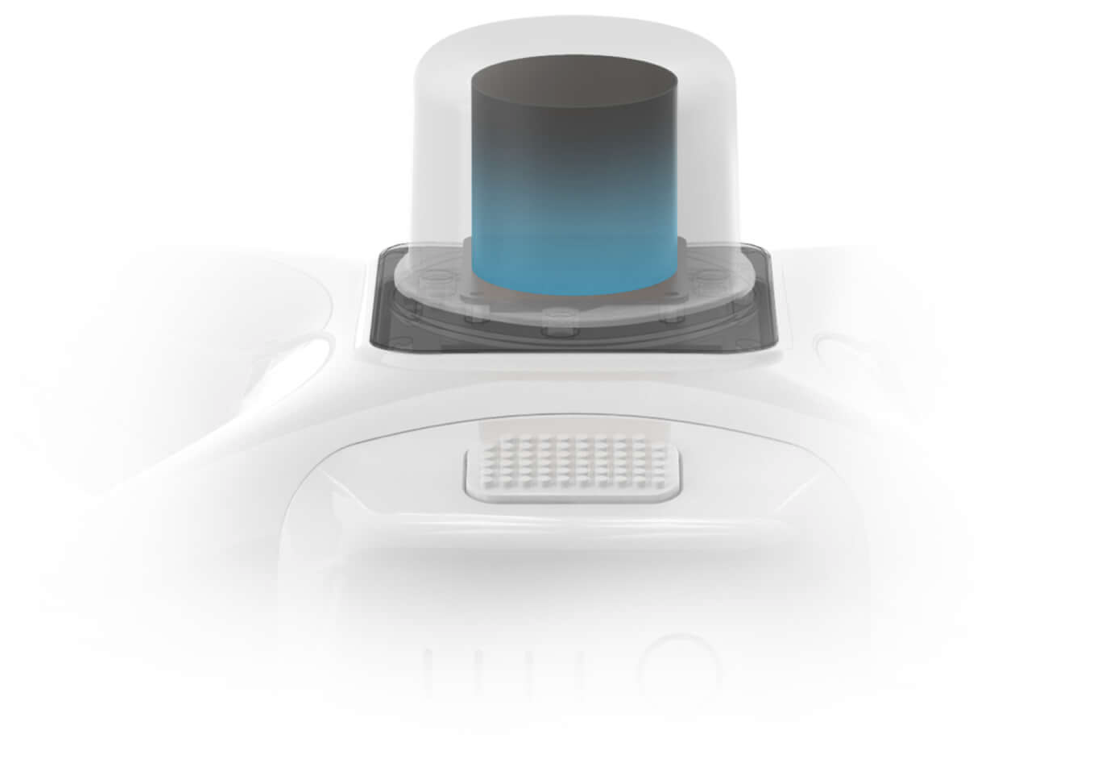 The RTK positioning module (includes GPS L1 L2, GLONASS L1 L2, Galileo E1 E5a and BeiDou B1 B2) minimizes the number of points, and therefore saves at least 75% of the time spent on setting parameters. Under the RTK receiver there is a satellite positioning system module (GNSS), which provides flight stability in areas with a weak signal, for example, in large cities.
"Phantom 4 RTK was designed for professionals using DJI drones in the field of geodesy, cartography and inspections," said Sunny Liao, director of the department for work with enterprises in Europe at DJI. "We conducted a survey among users of drones in this area and concluded that the Phantom 4 RTK is an innovative solution for various industries that, in our opinion, have a demand and growth potential."
The combination of these two modules DJI Phantom 4 RTK contributes to flight safety and obtaining accurate data for geodesy, cartography and inspections.
Accuracy of positioning of the RTK module in the horizontal plane: 1 cm + 1 md; vertical positioning accuracy: 1.5 cm + 1 md.
Phantom 4 RTK can easily be embedded in any process by connecting the positioning system to a D-RTK 2 mobile station using a 4G modem or WiFi using the NTRIP protocol (RTCM network transmission over the Internet).
Collect accurate data with TimeSync
For the most efficient use of the Phantom 4 RTK positioning modules, TimeSync was created. It provides continuous communication between the flight controller, camera and RTK module. The TimeSync system allows the DJI Phantom 4 RTK to take into account the factory settings of the lens in combination with the data of the location, height, etc. for each shot, sending data to the center of the CMOS matrix and optimizing the photogrammetry results.
Accurate image processing system
Thanks to a large matrix with a diagonal of 1 "with a resolution of 20 megapixels and a mechanical shutter, it became possible to get clear images even in motion to perfectly accomplish any task, be it mapping or data collection. Such a high resolution of the matrix allows you to get a ground resolution of 2.74 cm from a height of 100m.
In order to achieve maximum accuracy, the lens of each aircraft Phantom 4 RTK undergoes a calibration process with measurement of radial and tangential distortion. The distortion parameters are stored in the metadata of each image, which allows you to apply an individual approach in each individual case when processing images.
Safe, intelligent and stable flight
The OcuSync Phantom 4 RTK video transmission system provides a stable connection of the drone with a remote control and is noise-resistant. 720p video is transmitted at a distance of up to 7 km, which is ideal for mapping large areas. 30 minutes of flight time allows the pilot to perform long tasks without having to land a drone to charge batteries. Even if the task cannot be completed on one battery - in the GS RTK application there is a function to continue shooting (Operation Resumption), which allows you to continue working from the same place after replacing the battery.
Mobile SDK support
Phantom 4 RTK is compatible with the DJI Mobile Development Kit (Mobile SDK) for easy automation and optimization of the aircraft using a mobile device.
Application for routes
The GS RTK application allows pilots to control the Phantom 4 RTK in two modes: "Photogrammetry" and "Flying through points". They can create a route and at the same time adjust the degree of overlapping frames, speed, camera settings, etc. in the process of mapping or inspection. The compiled route is easy to repeat, so experts can receive data at different periods of time to track progress and changes.
Exposure priority mode automatically controls exposure throughout the mission. In the event of adverse conditions, such as strong wind, the pilot will receive a warning in the application.
Compatibility with mobile station D-RTK 2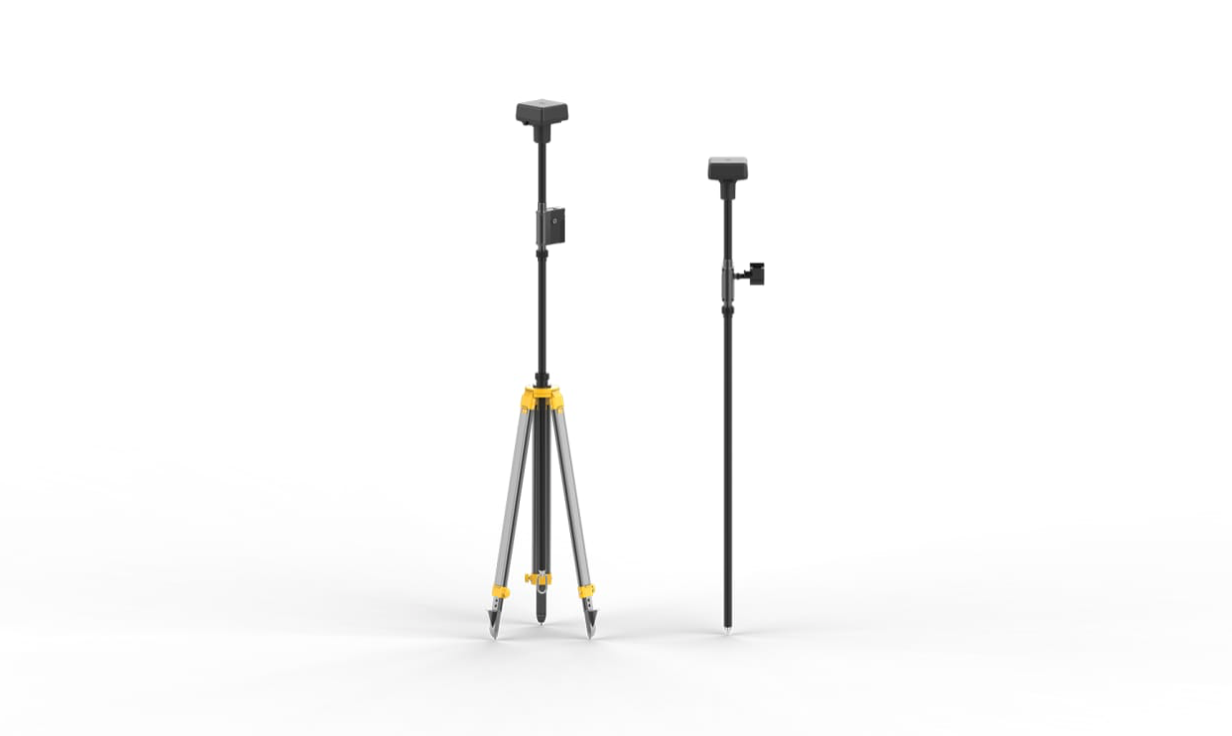 Mobile station D-RTK 2 transmits a differential signal to the Phantom 4 RTK in real time, which allows to obtain accurate data when mapping. Thanks to the robust design of the mobile station and the OcuSync data transmission system, Phantom 4 RTK users receive data with a centimeter accuracy, even in difficult conditions.
Phantom 4 RTK in action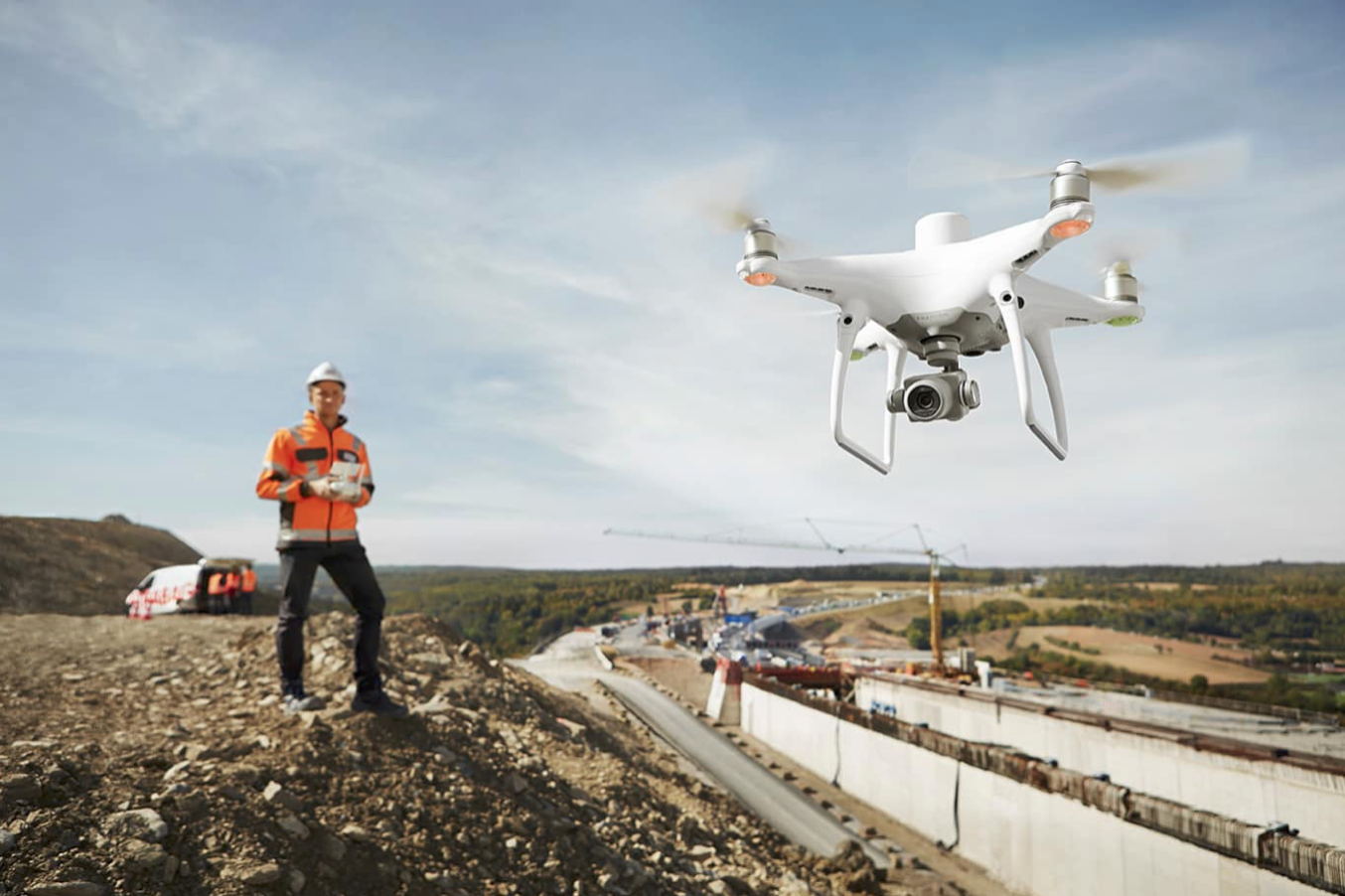 DJI cooperates with a large European construction company Strabag SE, which specializes in transport infrastructure facilities. Since 2010, Strabag has been using drones for mapping and examines how using aerial survey data for 3D modeling can reduce costs and increase production efficiency. Now Strabag uses DJI Phantom 4 RTK drones.
"Using drones for mapping in construction has many advantages. They greatly simplify the workflow, "says Dr. Thomas Groeninger, head of the Department of Digital Cartography and UAVs of the Strabag SE company, Dr. Thomas Groeninger. 3D modeling is also possible with traditional mapping methods, but digital elevation models obtained with the help of a drone provide a higher density of points, and therefore a more detailed image. "
Remote Control
Also, the control panel was refined to meet the requirements of professional operation. Now the sticks are protected by a rubber membrane that protects against dust and water droplets in the "field" conditions.
Digital cartography and GPS navigation
26-11-2018