7th February, 1568 the Solomon Islands are discovered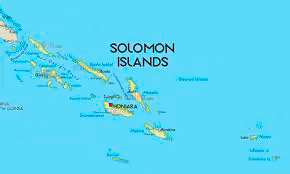 On the 7th of February,1568 thanks to Spaniard Alvaro de NeiraMendanya on world map appeared Solomon Islands.
Navigator on two ships left the port of Callao, Peru, and headed to the west. Three months later, Mendanya Alvaro de Neira saw a group of islandsto the east of New Guinea. These were amazing mountainous islands with rich tropical forests. Originally discoverer mistook them for land of Ophir,from where according to Bible King Solomon brought jewels and ornaments for the Temple in Jerusalem. Hence the name - Solomon.
In 1978 Solomon Islands gained independence. The modern map shows that this state is located in the south-western Pacific Ocean and consists of 992 islands with a total area of ​​28 450 sq. km.
This Day in History
07-02-2013