13th September, 1745 the first "Atlas of Russia" was issued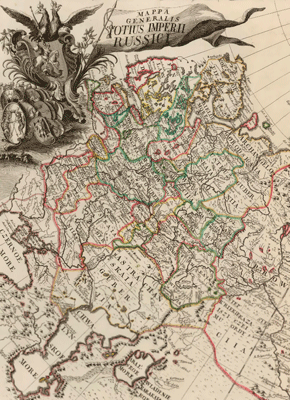 On the 13th of September,1745 was printed the first edition of "Atlas of Russian", which has contained 19 maps. The staff of the Academy of Sciences headed by the famous mathematician Leonhard Euler Card worked on the development of maps around twenty years. Atlas is remarkable because it was the first to contain a table of symbols and a preliminary text.
The first official atlas contains maps of the Russian Empire and the border lands and became a unique work of cartography. Maps of Atlas had consistent look and give the idea, how every province and the whole Russian Empire looked.
The edition in leather with gold lettering was done in large format. The maps were engraved on copper, which made it possible to view fine details, and all images were painted with aquarelle.
Atlas was released in several languages, including French, German and Latin.
This Day in History
13-09-2013