15th March, 1603 Samuel de Champlain landed on the coast of Canada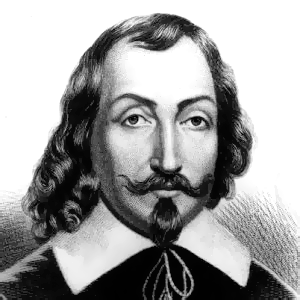 On the 15th of March, 1603 first expedition of the French traveler Samuel de Champlain arrived in Canada to study and colonize the land. If we see the route on the map, you will notice that the further travelers went off the St. Lawrence River.
From 1603 to 1632 Champlain undertook 13 expeditions in Canada. In 1609 Champlain opened the Adirondack mountain range and Lake Champlain. He became the first European to set foot on the island of Nantucket, discovered the Great Lakes, Niagara Falls and charted it on the map of Canada. This man founded several settlements in the New World, including Quebec, which later became the capital of the homonymous province.
Since childhood Champlain studied cartography and navigation. It is known that his father and uncle were hereditary sailors. Due to modest income of the family, Samuel de Champlain had no opportunity to receive an education in a maritime academy or an university. In the period from 1594 to 1598 Champlain participated in the wars in Brittany and was promoted to commander of the garrison. Moreover, he began his service with positions of groom. Champlain differed exceptional ability to "grasp in a single fly" and make up for this lack of education. He carefully gathered information, kept diaries and consulted with experienced soldiers and earned the reputation as a talented military.
In 1598 Champlain as an officer entered the Spanish ship "San Julian", which was under the command of his uncle. After his uncle's death, Champlain inherited two ships. During the service Champlain gathered information from the officers and captains of the South and Central America. This information is subsequently formed on the basis of a secret report that Champlain sent to the French king.
In 1600 Samuel de Champlain having at the disposal a ship, had plans to colonize the land coast of Canada. Over the next two years, he travels off the Atlantic coast of France and communicates with nearly all fishermen who visited the coast of Canada. With their help Champlain got descriptions and maps of the east coast of North America, which guided during their expeditions.
In 1620 Samuel de Champlain became governor of New France, with its capital in Quebec. In 1627 he became a founder and co-owner of "Companies hundred shareholders", which for 10 years monopolize the fur trade in France.
In 1635 Champlain died, being one of the richest and most influential people in the New World. All the projects implemented by Champlain were successful. He crossed the Atlantic 25 times during his travels have not lost a single vessel, which was rare in the XVII century.
Surprisingly, Champlain was not a gentleman, he had no education, but diaries, which he kept throughout life became a textbook for the next generation of French sailors and travelers.
This Day in History
15-03-2014