24th June, 1497 John Cabot discovered the island of Newfoundland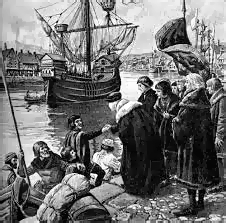 On the 24th of June, 1497 navigator and explorer John Cabot landed on the northern tip of Newfoundland and declared the land the ownership of the English crown. This discovery marked the beginning of England claims on Canadian territory. Map of the world shows that the island is the site of present-day Canada.
In the course of further expeditions Cabot discovered and mapped the famous beach with inexhaustible reserves of fish, known as "the Grand Banks." For a long time this area was the world's largest area of fisheries.
Two months after the discovery of new lands John Cabot went back to England. However, he hadn't reported to the king anything special, since gold or spices were not found, and the climate was not favorable.
According to the British, Cabot managed to find a way to "kingdom of the Great Khan" (China, so called in those days). His reward, as the poor and stranger (John Cabot was born in the Italian port town of Genoa) were 10 pounds and a pension of 20 pounds.
A year later, the British fitted out another expedition on 5 ships led by John Cabot, during which the famous discoverer died and command vessels passed to his son Sebastian. However, information on the results of this trip are very contradictory. One thing is clear: in the second expedition the British concluded that the newly discovered lands are neither India nor China. That's why over next few decades, the British did not send here new expeditions.
This Day in History
24-06-2013