24th June, 1571 Lopez de Legazpi founded the Manila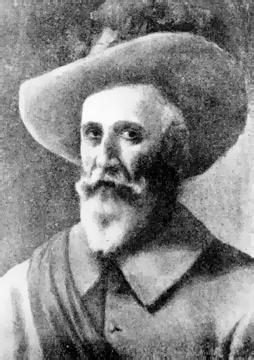 On the 24th of 24 June, 1571 Spanish conquistador Miguel Lopez de Legazpi in the western part of Luzon founded Manila. Geographic map shows that the city is located 1300 km from the Asian mainland, at the mouth of the Pasig River, which flows into the Manila Bay.
Prior to the arrival of Spanish conquerors, these territories were part of the Muslim world, where was developed trade with merchants of the East Asian countries. Lopez de Legazpi fled under pressure of Portuguese pirates in the island of Cebu and decided to establish his capital. During the peace negotiations conquistadors failed to subdue the city, so the combat activities were conducted. As a result the Muslims left the city, and Legaspi on 9 June 1571 began to build a fortress. Then began the Christianization of the locals and in Manila started to arrive missionaries, monks of various orders.
Modern topographic map of the Philippines shows that Luzon is the largest island in the Philippine archipelago, and Manila - the capital of the country. It is the most populous city in the world: in an area of 38.55 km² is home to over 1,660,000 people.
River Pasig divides Manila into two parts. On the southern shore is located the old district - Intramuros, built at the end of the XVI century and surrounded by walls. To this day, there remain examples of Spanish architecture.
In our time, the air of Manila is heavily polluted with industrial emissions and exhaust transport. Several rivers in the territory of the city are dead. The most polluted river is Pasig, where every day dropped about 75 t of industrial and 150 t of domestic waste. Authorities do everything to revive the river.
This Day in History
24-06-2014