24th June, 1604 Samuel de Champlain reached the mouth of the Saint John River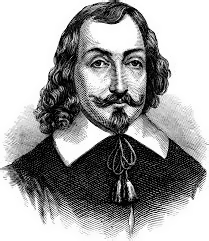 On the 24th June, 1604 French explorer, politician and founder of the first colonies in Canada, Samuel de Champlain in the study of the lower current of the river St. John reached her mouth. It is known that on June 24 the Catholic Church celebrates the Nativity of St. John the Baptist, who baptized Jesus Christ in the waters of the Jordan River. Not surprisingly, the Champlain named the river in honor of the Prophet.
Topographic map of North America shows that the St. John River runs along the border between countries such as Canada and the United States. The river flows into the Bay of Fundy Atlantic Ocean, between the mouth of the Mississippi and St. Lawrence estuary. Length is 745 km, the basin area - 55 000 km ².
St. John is a calm river except for a few places where it forms waterfalls. Topographic map shows that the river has two waterfalls - Beachwood, 18 meters high, and Grand Falls, 25 meter high. Both waterfalls are used to generate electricity.
It is noteworthy that in 1604 at the mouth of the river was founded the city of the same name with total population of 70 000 people.
This Day in History
24-06-2014