26th of January, 1788 - Australia's Foundation Day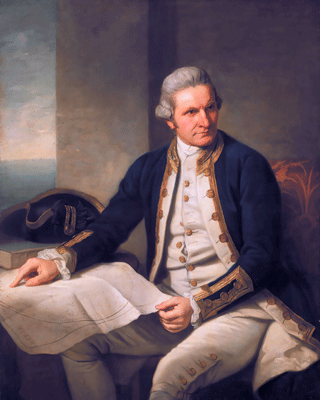 26th of January 1788 is the Australia Day, the most important holiday of the only country in the world, that occupies the whole continent. That same day, the British fleet of 11 ships went to the Gulf Botanists and landed in the bay of Sydney. About 1500 men and women went ashore, according to some of them there were 450 sailors, 192 women and 564 men, and the military and civilian personnel. Captain Arthur Phillip raised the British flag and declared the south-east coast of Australia, a British colony - New South Wales.
26th of January, 1788 is considered to be the starting point of Australian history and the beginning of the reclaiming of the Australian lands by Europeans. This happened 18 years after the continent was discovered and mapped by the great discoverer James Cook. This man had first discovered Australia and declared the land the ownership of Majesty. Cook gave an accurate description of Australia and made the first map of the continent.
It is important to note that James Cook was a great astronomer and cartographer. He made a detailed map of the coastline of Australia. It was exactly Cook who named geographic objects on a map of Australia in honor of British princes and lords, ministers, provincial and municipal.
This Day in History
26-01-2013