29th January, 1616 Cape Horn was discovered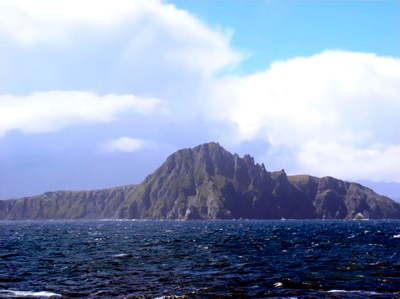 On the 29th of January,1616 Dutch sailors found the snow-covered cliff, which rises 417m. It was a Cape Horn. After studying the map, you can see that it is the southerly point of South America.
Expedition on two ships, "Horn" and "Enraht" under Captain Willem Schouten, that included more than 80 people, was organized by a group of Dutch merchants in order to find a new route to the East Indies. When travelers come to the coast of Patagonia, they made a stop for repairs and cleaning of ships. During the stop, "Horn" was on fire. Therefore, the expedition continued on one ship - "Enraht."
Swimming continued, the ship had passed the Strait of Magellan, but the earth did not end. Only on the 29th of January Schouten saw the place, which was named Cape Horn. Map clearly shows that this place is a southern tip of the South American continent. Thus, Shautenu failed to prove the world scientific community that the Tierra del Fuego is an island. Next explorers crossed the Pacific Ocean. During these voyages many archipelagos and islands were discovered and mapped.
In October, the ship anchored in the port of Batavia, located in the Dutch East India. However, local authorities arrested the team, accusing sailors of illegally passing the Straits of Magellan. All cargo was confiscated, and the sailors were sent to Holland and brought to justice. But the court acquitted the travelers, they were reimbursed for all losses. And the governor of Batavia was removed from his post.
This Day in History
29-01-2013