Smart glasses for cyclists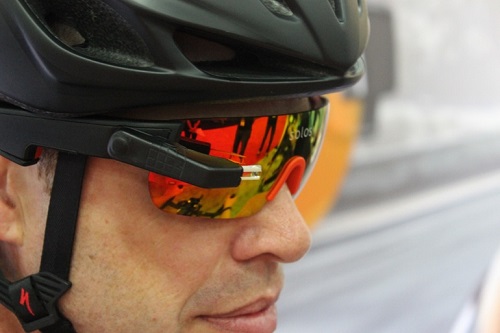 On the exhibition Interbike 2015 the manufacturer of electronics showed Kopin glasses, designed to show data on a trip in the field of cyclist's vision. Solos - "smart glasses" that display metric data such as heart rate and average speed obtained from a paired device, reports FAINAIDEA.
Solos glasses are connected to the user's smartphone over Bluetooth, which in turn synchronizes goggles with any third-party measuring devices that are connected to the phone via ANT +. This data is then processed by the application Solos, whereby users can configure the features to be displayed during the trip.
This information is sent on 5-inch virtual screen projected on the lower right corner of the lens. Thus, cyclists can be aware of the factors such as elapsed time, speed, altitude, distance, calorie expenditure, heart rate, while not distracted away from the road.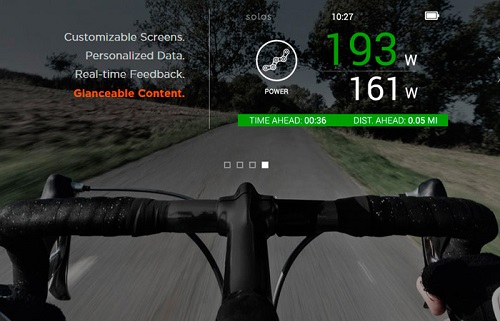 The new addition is equipped with a microphone that allows you to give a voice commands. It is known that the glasses will go on sale in the upcoming spring. Presumably, the price would be $500. Gadget developers hope that it will become popular with cyclists worldwide.
Digital cartography and GPS navigation
01-10-2015