Google Adds Search Layer to Local Search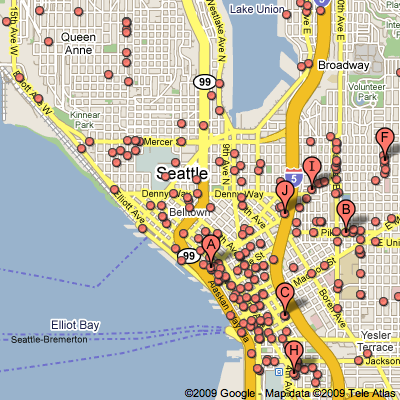 If you've been using Google Maps to search for locations or establishments within your geographic area, you know that it use to display only layer of search results on Google Maps. But starting today, Google has changed that old system of displaying only one layer of search results. Google Maps now has the ability to add more layers of relevant search results presented by small dots which when clicked by users will give useful information about a particular place triagulated by Google Maps.
The new layer on local search results will be initially available only for maps.google.com. But Google promises to bring this functionality to its other domain services in the future.
This feature will be most useful for those who rely on Google's Local Search to look for nice places to visit. Or if trapped in the middle of nowhere not knowing where and how to come back.
Digital cartography and GPS navigation
26-02-2009