Beautiful topographical map of the bottom of the Antarctica, 1968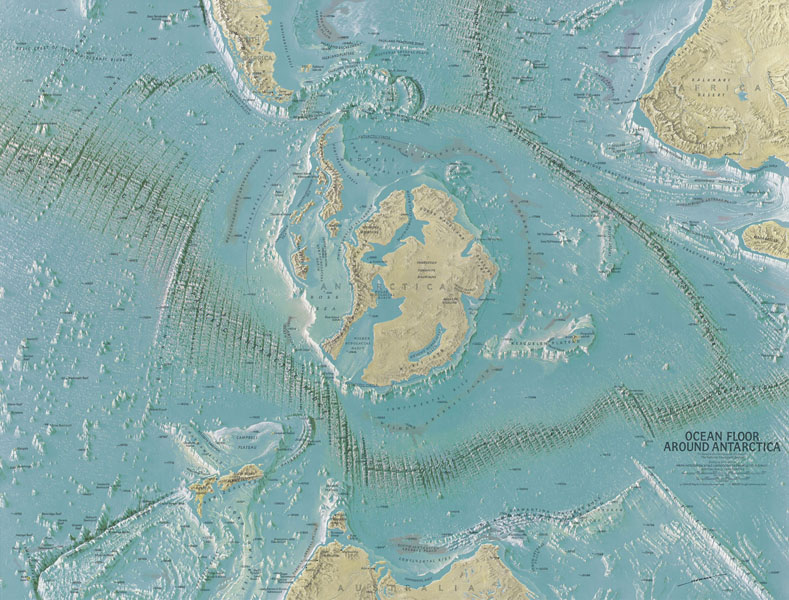 The authhor - Heinrich Berann - an Austrian cartographer and graphic artist, famous for its panoramas, which can be viewed on his website.
Heinrich C. Berann, (1915–1999) the father of the modern panorama map, was born into a family of painters and sculptors in Innsbruck, Austria. He taught himself by trial and error. In 1962 he painted Mount Everest for the National Geographic Society. He worked with Marie Tharp and Bruce C. Heezen to produce maps of the entire ocean floor in 1977.
He later created four panoramas for the United States National Park Service: Yellowstone National Park, North Cascades National Park, Yosemite National Park and finally Mt. McKinley National Park (now Denali).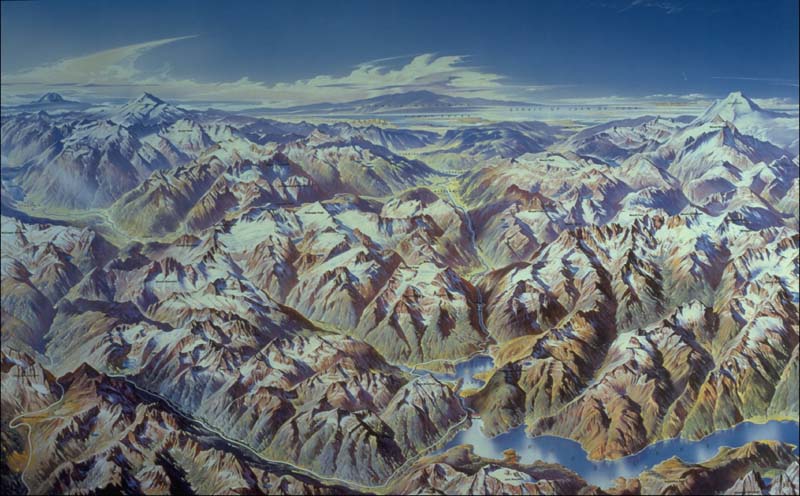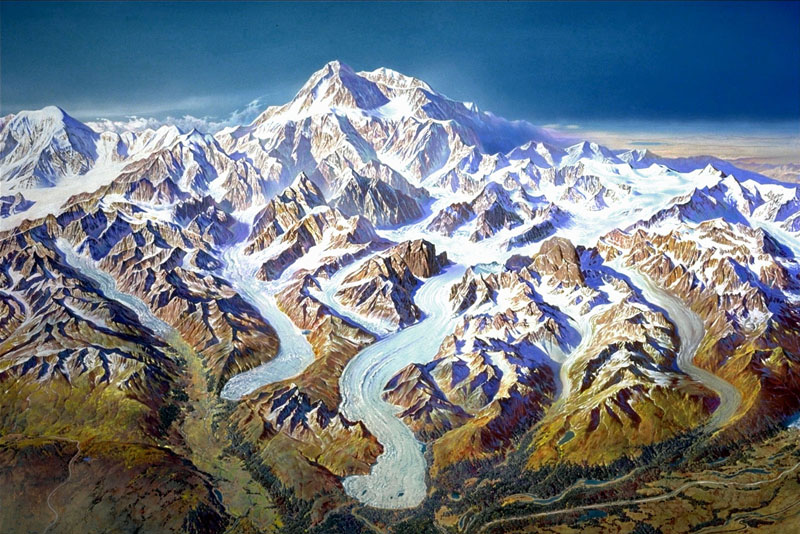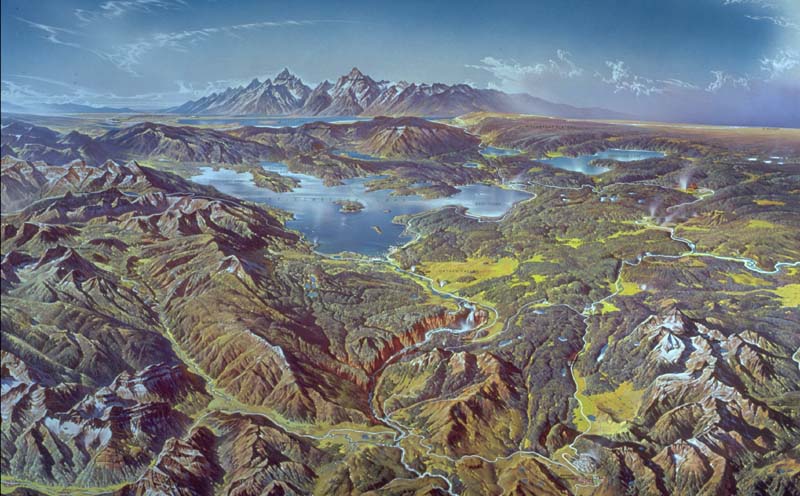 He was very sick when he painted Denali - but he finished it in the age of 81.
Digital cartography and GPS navigation
26-04-2016