Google Maps Update: a blue beam for location
Software giant Google as a true perfectionist has been working tirelessly to improve its own software products. After starting the final assembly of Android 7.0 Nougat and the new beta version of Chrome search engine, the company got around to the map service Google Maps. We have to hand to Google, that makes updates each year, by not only fixing bugs, but also bringing a variety of changes and new features. This time, it was decided to get rid of arrows showing the location.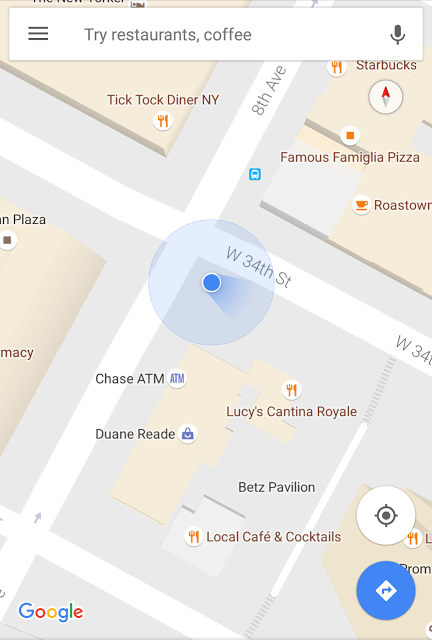 Earlier, to mark the location of the user on the map, the utility used the blue arrow. Now the task is to carry out a point with the same color scheme. As the developers say, a little focus will allow us to better navigate, and the beam framing the point, allows us to know how accurate is the direction of the movement. The wide radius of the beam indicates that the user moves in right direction, the less it becomes – lesser the precision of the movement. To display the blue beam on the route, it is necessary to draw by a smartphone in your hand several times a figure eight in the air.
Digital cartography and GPS navigation
28-09-2016