World Map of Internet - Internet companies as real states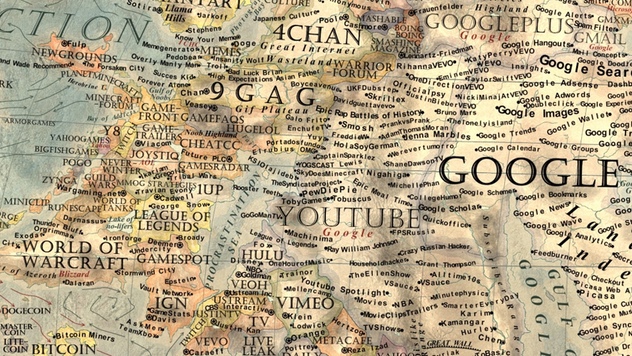 Slovak designer Martin Vargich published infographic Map of The Internet, which collected data on major websites and companies whose activities are connected with Internet technologies. You can see the image in full resolution (4827 x 3206, 18.8 MB) at the author's website.
Map is divided into dozens of conditional countries (continents), each of which identifies one or another company. Cities stand for the names of its products or kinds of content. The size of each state is determined by its income and popularity, and the situation - the theme.
Earlier, Martin Vargich has already published several similar works, including, for example, "world map of stereotypes», showing common judgments about the countries and peoples.
Digital cartography and GPS navigation
29-06-2016