GPS with Google Maps and Google Earth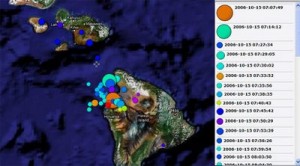 According to a Google Maps unofficial blog, there are a number of applications in which you can mark your GPS data on Google or Google Earth maps.
Phonelocator is the first application, which is basically a real-time monitoring application for GPS receivers on Nokia mobile phones. The second one is GPS Visualizer, which can create all types of maps and profiles based on GPS data no matter whether they are roads, route points, street addresses or just coordinates. The third one, GPS Tour, is designed chiefly to use all of your GPS records, mostly those describing your cycling or walking tours, mountain ascents etc. And, lastly, Gointu is another application, which uploads POIs from a GPS unit and displays them at Google Maps. Or, you can do it the other way round - you can find your POIs through Google Earth and upload them to your GPS unit.
Digital cartography and GPS navigation
29-09-2008