Adventure race "Winter Usa"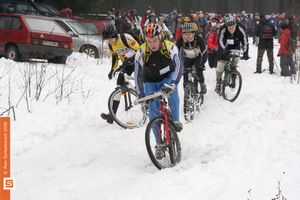 After a short New Year break, the Promwad Team presented to Belarusian extremes first adventure race of the Cup "Promwad Tour'09". The race was announced at the festival in the fall, and many racers looked forward to it and trained actively.
The race was held in the Dzerzhinsky and Uzda districts of Minsk region, in the place between sources of old Neman, on the banks of small rivers Usa, Zhest', Uzdyanka, Peretut' and Nemanets. Over one hundred participants spent a wonderful time on the roads and forest glade, among the swamps and snow-covered meadows in search of precious checkpoints. Everybody got a burst of energy and excitement from the fight with friends-rivals, and with themselves and their own exhaustion.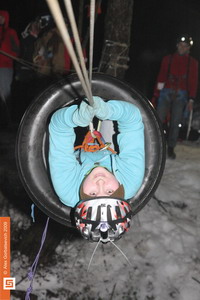 Even during the last season the Team "Promvad Tour" decided to make a beautiful winter race, which would have opened the new season. Racing, which would not only identify the strongest in the traditional disciplines, but bring a new impression of the new winter sports.
"Winter Usa" brought many innovations - it was the first race, held following all new "rules of adventure racing in Belarus", developed by the Adventure Racing Federation. In addition to that several new Belarusian adventure racing disciplines - ski stages, orienteering using space images, rope speleology, special task having questions, that require logic and intelligence were introduced at the race "Usa".
Thanks to all organizers, volunteers, sponsors and of course to participants!
Waiting for new adventures…
Travelling with mapstor.com
18-02-2009