The fifth stage of round-the-world trip World'sPIRIT is over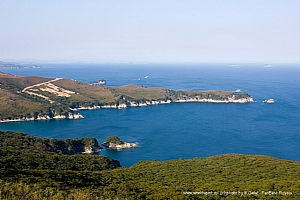 The web site mapstor.com sponsors the round-the-world trip World'sPIRIT by providing topographic maps of different countries of the world.
The team says goodbye to the Motherland and leaves for Japan.
Today, from the port in Vladivostok on board of the ship "RUS' the participants of the round-the-world trip Worlds'Pirit go to the Japanese islands. It is the sixth stage of a long journey round the Earth. They have already been traveling for 2 months, and about 18 months and 130 thousand kilometers are left.
In the team still remain 6 people: the head of the trip Vladimir Pavelko, drivers George Rizvanov and Yuri Bulanov, the expedition doctor, writer Alexander Redko, cameraman Konstantin Galat and fearless woman Irina Bayborodina.
Of course, in Japan, there will be no off-roads, even more so that the participants will cross the islands of this sixth stage on rented cars.
Only after 2 weeks the expedition will drive to Taiwan, then Vietnam, where cars will wait for the drivers. And travelers will return back to Russia around mid-December 2008 - not earlier. Indeed, the final destination of this year is Kuala Lumpur, Malaysia.
The organizers invite everybody to join the round-the-world trip World'sPIRIT.
All questions please ask at the forum of World'sPIRIT.
Travelling with mapstor.com
05-10-2008