Race "Old Neman" – adventure on the banks of ancient river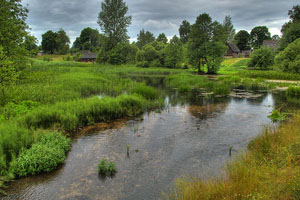 On 20-21 September 2008 on the banks of the river Neman near the town Ive the adventure race "Old Neman" - the final Cup race "Promwad Tour'08" will take place.
The last race of the season promises to be the most exciting and spectacular, as the teams will fight for the Cup and prize fund given on the basis of season results.
The organizers propose to admire the beauty of the ancient Neman, enjoy the bright colors of "go-summer", test yourself and your team in the new adventure for hundreds of kilometers. Various laps of cycling and trekking, rafting and swimming, unique secret tasks will leave everybody deeply impressed. Experienced teams will compete in the category ProClass; new adventure racing participants will try themselves in trek distances TrekSprint and VeloSprint.
Support teams and fans will be entertained as well: at the base camp and at the points of change they will be able to try their forces in special tasks done by the teams during their race.
Base Camp race will be made on the sandy shore of the Neman, 10 km from the city Ive and 2 km from the highway M7 Minsk-Grodno.
All details see at www.promwadtour.com (Russian version only).
Travelling with mapstor.com
14-09-2008