The web site mapstor.com is a technical sponsor of an adventurous race "Great Marsh"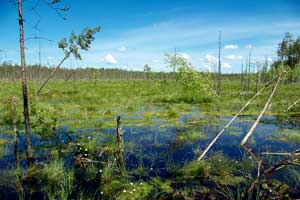 The web site mapstor.com is a technical sponsor of the next adventure race "Great Marsh", which will be held 28-29 June 2008 in Belarus.
The participants will have an unforgettable trip in the most beautiful and original places of Belarus. Teams will spend a whole night out of town in the forests and swamps of Belarusian beautiful rivers with romantic names Elenka, Mozha and Bobr. The remarkable coniferous forest, sandy-speed tracks, hospitable locals, little insects and, of course, a key element of the route - the world of water and quagmire, wild animals and birds – a stow "Great Marsh", thank to which the race got its name.
Base camp will be located 8 km from railway station "Krupki", near urban village Krupki, Belarus.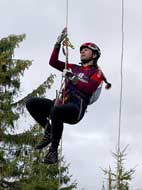 Adventure cup races in Belarus "Promwad Tour'08" consist of several competitions held in a single season. In 2008, 3 races will be held. At the end of the year according to the results of all races the best team as well as, the best athletes in men's and women's rating will be defined. The sponsor of the Cup is an innovation company Promwad, which deal with the design of modern electronic devices.
The final race of the season "Old Neman" will be held on 20-21 September 2008 on the territory of Novogrudok and Lida areas of Grodno region.
All details of the race see here (Russian version only):
General sponsor of the race:



Travelling with mapstor.com
25-06-2008